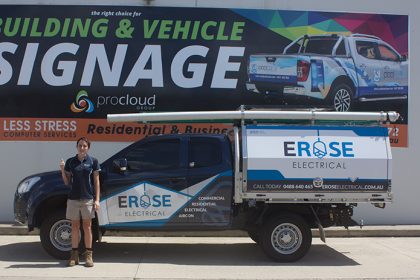 Why You Should Use Car Wraps & Vehicle Branding
Vehicle branding is a term that is used to describe anything on your vehicle that promotes a business, from a small simple sticker on the side to a complete vehicle wrap.
One of the primary goals of any business is to continually acquire new business. This is normally done through some form of advertising. Many of you reading this are no doubt familiar with the more traditional advertising methods…
… & are probably familiar with digital media as well. However, continually promoting a business in public using these channels can be demanding especially if you don't have a large budget play with.
This is where car wraps & vehicle branding comes in as a great option that delivers well on its investment. It is an exceptionally cost-effective advertising medium that can really help establish your you & your brand in a crowded marketplace.
In this article, we are going to look at the effectiveness of this medium as an advertising platform, & how it can play an instrumental role as part of your overall marketing campaign.
Use A Car Warp to Advertise Your Business All Day, Every Day
Ask yourself this simple question – How often are you in your car? Probably more often than you first think. If not driving to work, or doing the school run, then it's heading to the supermarket, or maybe a weekend outing. Over the course of a month that's a lot of time on the road, behind the wheel.
Even when we're not in our own cars, we are almost constantly surrounded vehicles practically wherever we go. The common car has a very large presence in our daily lives. So, it's really a no-brainer… You need to take advantage of this fact & make your business more visible to the public? Quite literally, car wraps can advertise you & your brand; on the move.
Vehicle signage & car wraps fall under the umbrella of Outdoor Media, more specifically as a form of Transit advertising. Other forms of Outdoor Media are:
Billboard advertising
Point of sale displays
Street furniture
Mobile billboards
Guerrilla advertising
Outdoor media is one of the most effective advertising channels there is, simply because of the vast amounts of exposure it gets. That means that with a simple effective car wrap you could be getting thousands of impressions per day.
You really should view car wrapping as an investment as opposed to an expense. A company vehicle decreases in value from the day it's bought. By placing advertising on it, in the form of a car wrap; you are offsetting the initial vehicle cost by continually generating new business leads.
In comparison to other sorts of print media, such as newspaper; car wraps & vehicle branding has just the one upfront cost. Thereafter, it will continue to work for you for 3 to 5 years depending on ware & tear. This makes it extremely cost-effective over that period.
If you don't want a full car wrap then something a lot smaller such as magnetic sign will also aid your business by driving brand awareness.
Car wraps are great because the never shut down. Everywhere you go 24/ 7, you'll always be promoting your brand… Even when your vehicle is parked.
Contact ProCloud Signage about Using Car Wraps to Advertise Your Business
ProCloud Signage designs, prints & installs the best car wraps for businesses in Brisbane. Our car wraps will enhance your brand's image & promote your business wherever you travel, 24/ 7.
Our team of designers & printers use the latest technology & best printing materials to create outstanding car wraps for your business. From a single car to a fleet of vehicles, we'll create something to get your business noticed.
Call 1300 722 659, Email info@Procloud.com.au