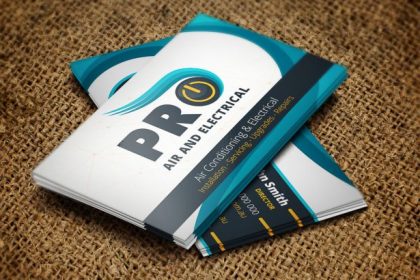 Business cards continue to be a mainstay for professionals and businesses alike, despite the growing trend towards digital marketing tactics.
Business card printing Brisbane is just as relevant today as ever.
Placing a tangible piece of your brand into the hands of a potential customer adds a sense of legitimacy.
To give a potential client your business card is to give them a ticket that leads them straight to your business.
Here we explore five great design tips for business card printing in Brisbane.
1. Respect your audience
Who is your business card intended for?
Understand what the ideal business card is to your target customer or client. Then design that card.
Is your target customer likely to prefer to see only a name and number? Do they want to see only your email address? Do they need your social media handles?
Are there any themes within the industry that people know and love? Chances are there is a range of motifs that you can adopt on your own business card.
Take the time to consider your target customer before you launch the design process.
2. Start with colour
Start the process by selecting the right colours.
Colour affects the look of all other elements, fundamentally speaking, that is why we think that you should start the design process here.
Of course, the colours of your brand would naturally be your first choice. However, there is usually no harm in choosing colours that aren't part of your visual identity but complement it.
3. Layout is key
Consider the way the card could be read by your target client.
Vertically laid out business cards are fairly unconventional and make for a unique impression.
The standard horizontal layout is useful when large graphics and logos are relied upon.
Both horizontal and vertical business cards are attractive and effective. What is most important is that the card contains all the right information and nothing more.
Keep it simple.
4. Special finishes
A special finish adds texture to your business card.
However, it costs more than usual business card printing and may require a specialist printer.
Special finishes make business cards memorable and less likely to be discarded.
5. Consider the unconventional
Add special features, use a different card size or unique card material.
The sky is truly the limit when it comes to creative business card printing.
h2>Contact Procloud Signage About Business Cards
Procloud Signage offers the best quality business cards to businesses all over Brisbane.
Our team of designers & printers use the very best technology & materials to create outstanding, memorable business cards for your business.
Call 1300 722 659, Email info@Procloud.com.au