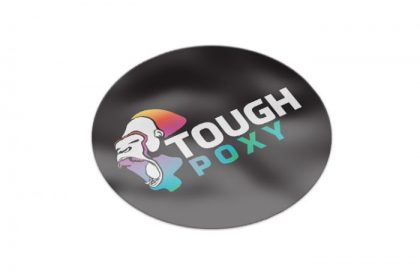 Sticker design can make or break it with your target audience.
Your stickers make your brand distinctive and need to portray your business professionally and enticingly.
We understand that great sticker design counts. That is why we have put together our top tips for impressive sticker design.
Colours count
Choose bright colours.
Remember the colours of your brand as you select the design that will best speak to your target market. Colours are paramount when it comes to sticker design. All other design elements will rest on your colour combination.
Opt for a small number of cohesive colours to develop a great sticker design.
Design for print
Sticker design relies on colours being in CMYK format.
For your finished sticker design to be ready for print, it has to be in CMYK for the best results. RGB colours are suited to the web and are not recommended when it comes to print media. In most design programs, you have the option to switch to CMYK, even if you created the new document in RGB.
If you take a sticker design in RGB to print, you run the risk of seeing a different range of tones on the printed product. A professional sticker design company will take care of this for you and ensure your design prints true to colour.
Make it simple
Create a simple sticker design to make your brand attractive.
Simple designs are recognisable, especially when placed at a distance. In a world of richly confusing detail, simplicity is king. Your customers will be attracted to the sticker design that is:
To the point. Speaks instantly to what the product promises to a customer.
Comprised of minimal text. The space is free of loads of text. Product details can be found quickly and read easily.
Cohesive. The elements of the design are complementary to the typeface and to the colours.
Sticker design that adheres to simplicity is timeless and memorable.
Use interesting shapes
Stickers can be cut out to any shape or size.
Your sticker design can be as distinctive as you want it to be with custom shapes and sizes. Take advantage of unconventional shapes and patterns when designing your sticker.
You can also allow the design itself to dictate the shape of the sticker. This makes for added visual interest and is sure to stand out.
Contact ProCloud Signage About Custom Stickers Design
At ProCloud Signage, our experienced designers and printers understand how to craft the most distinctive sticker design for your business. Contact us today forhigh-qualityy sticker design.
Our team of designers create outstanding, memorable custom designed stickers that'll make you stand out in the jungle.
Call 1300 722 659, Email info@Procloud.com.au.