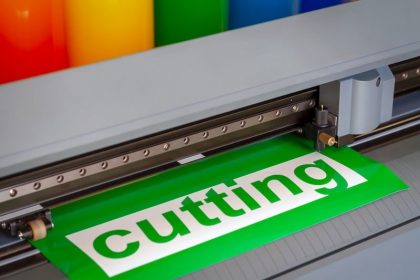 Stickers are a favourite when it comes to marketing, which is why you need to know the best tips for sticker printing Brisbane.
Sticker design and printing are important components of brand and product marketing. Premium sticker printing companies ensure that the standard of your product and brand is upheld. They understand how fundamental a sticker or product label can be to a buyer's decision.
In this article, we explore the reasons you should opt only for the best services in sticker printing.
Distinctive
Your stickers enable you to stand out among your competitors.
Distinctive stickers speak directly to consumers and to their wants, hopes, desires, and need for a solution to some problem that they may have. A good sticker addresses all of that.
With premium sticker printing Brisbane, you get a great quality sticker that matches the greatness of your product.
Attractive
Your stickers will be as attractive as they are distinctive when you opt for premium services in sticker printing.
Attractive stickers help you find new customers, which in turn can mean increased revenue. For this reason, your business should invest in sticker printing services that:
Keep designs simple. Simple designs communicate effectively. The best sticker printing companies know this.
Use bold colours. Bold colours attract and inspire action.
Minimise the use of text. Attractive stickers have few words. Some stickers contain no wording at all. Premium sticker printing companies have the wisdom to know the difference when it comes to these two approaches.
An attractive sticker creates opportunities for your product and your business.
Memorable
Great stickers leave a mark in your customers' minds.
The impressions you can create with sticker printing Brisbane can guarantee that your product will be remembered when needed. If customers remember your sticker, they are likely to search for you when they need the products or services you offer.
Opt for experts in sticker printing Brisbane businesses trust, and this is reflected with great customer reviews.
Brand positioning
Great stickers set you apart, attract people to your brand and make you memorable.
They also establish your business as an aspirational brand. Only the best providers of sticker printing Brisbane understand how to match design with your desired brand positioning.
Select the experienced team at ProCloud Marketing for premium sticker printing Brisbane. We have an extensive track record in designing and printing great quality stickers. Contact us today to find out more!