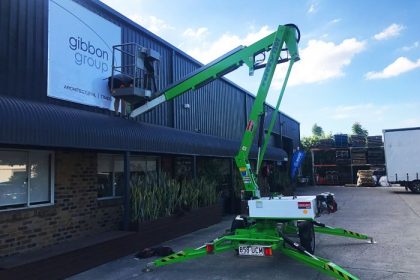 Your business needs great signage.
Without the right sign installers Brisbane businesses can lose more than valuable time and money.
Sign installation calls for technical proficiency, high quality equipment and years of experience. Your business deserves no less.
Our experts have taken the time to put together a list of qualities to look for when hiring the right sign installers for your business.
1. Customer focused
Work with sign installers who are committed to customer service.
Your sign installers should work closely with you throughout the entire process to ensure that the signage installation goes as smoothly as possible. Good sign installers are:
Patient. They listen to you and make themselves available to you when needed.
Minimal disruption. They understand that your business demands that you stay connected to your customers. They are reassuring and respectful of your business space.
Prompt. They arrive on time and complete the job as stated.
Responsive. They are always available to answer questions or hear your concerns. If things change or don't go as planned, they are able to adapt.

.

Knowledgeable. They will know the relevant rules, regulations and approval processes for signage installation in your area.
2. Organised
Your sign usually needs to go up right away.
Sign installation can be tedious and complex. It is important that you hire sign installers who understand that time is of the essence when it comes to your business, and are able to manage and organise the process as efficiently as possible.
The right sign installers Brisbane are focused on getting your sign up and installed in the shortest time possible.
3. Safe
Professional sign installers work carefully and responsibly.
Sign installation can be dangerous work. Especially for larger signs that go high up. Installations such as these require the use of specialised equipment, like elevated platforms.
They should ensure the safety of your employees and customers.
Hire only the best sign installers Brisbane has to offer for high-quality results.
4. Dedicated
Your sign requires maintenance over time.
Especially when they are very large or complicated, some signs are made of special materials and have unconventional features. These signs often require care over time. A dedicated sign installation company understands this and will work in a long-term relationship with you.
In this way, your sign stays awesome, rain or shine.
Choosing the best sign installers Brisbane has available is a good investment for your business.
Contact ProCloud Signage about Signwriting & Installation
If you are in need of professional sign installation for your business, contact the experienced team at ProCloud Marketing today! Our skilled technicians are equipped to install signs of all sizes and types in the Brisbane area.
Our team of designers & printers use the latest technology & best materials to deliver outstanding results for any business or company – We'll create something that'll get you noticed & make you stand out from the crowd.
Call 1300 722 659, Email info@Procloud.com.au