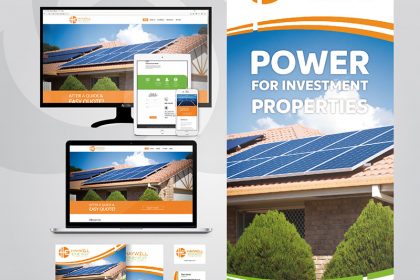 Events provide your business with a perfect opportunity to use signage effectively to promote both the event and your brand as a whole. Whether you need banners or posters to boost event awareness, directional signage for the event itself, or a complete signage solution for the whole event, ProCloud Signage is your one-stop shop for all signage solutions – Including design, printing, delivery & installation. Powerful event signage should attract attention, stand out in a crowd, be memorable and motivate people to take action.
Think big, bold and bright. Event signage should be printed big, bold and polished to have a high impact. Remember, you don't have long to catch a passerby attention.
Be Concise
Again, because people are typically walking when reading signs, it's essential to keep the text that is printed on the signs is concise and easy to understand. The text on the sign should efficient and clearly direct and inform the reader. If possible, keep the all of the text to a maximum of 5-10 words.
Keep it Consistent
Establish a theme to give your event a consistent message, also follow & apply the theme consistently to all of the signage produced for the event. Directional signage, toilet signs, fence signage, posters, banners and entry/ exit signs should all fall under the theme set. For example, consider using just a few bright, bold and contrasting colours. If some signage is promoting a particular business, you must stay true to brands colours and fonts; ensuring event attendees will make the connection between the business (in question) and the sign it sits on.
Make it Memorable
Though you should need to make sure that your signagea> consistent, don't shy away from be creative. Distinctive and original signage shapes and sizes will attract more attention. Because of the near infinite signage solutions available, the options for designing memorable signs are virtually endless!
Placement is Key
You must take a strategic approach to where the signage is placed. Event attendees are probably unfamiliar with the event site facilities. they will be looking for directions and information. Point attendees toward restrooms, concessions, event pathways, popular sites and any other key locations at the event grounds. Think about the flow of the crowd at the event, and place your signage prominently. The more signs, the better informed the event attendees will be.
Choose the right Material
Last, but not least, ensure that you choose the right material for your signage, this is because some products are designed for outdoor use and others for indoor use, so it's very important to choose the right material for your specific situation. At ProCloud signage, we offer a limitless range of outdoor and indoor signage solutions, and we're happy to help you select the best materials for all your signage needs.
ProCloud Signage offers the best quality custom event signage to businesses & companies all over Brisbane. Our team of designers create outstanding, memorable custom designed event signs that'll make you stand out in the jungle.
Call 1300 722 659, Email info@Procloud.com.au.