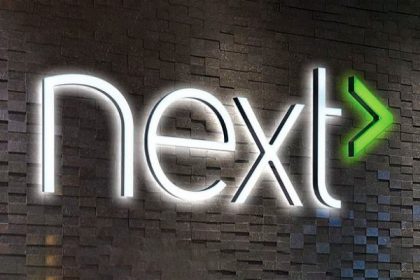 Illuminated signs are a brilliant way of catching the attention of people and customers alike, find out how with this guide to illuminates signs Brisbane.
If you're looking into options for illuminated or neon signs Brisbane, you've taken the first step in taking your brand or business to a whole new level.
Signage, in general, is an effective way to catch people's attention, illuminated signs are designed to make an even bigger impact.
When it comes to illuminated signs Brisbane your ability to reach your audience is greatly enhanced, and with the right style and design you can potentially stand out from your competitors a lot more.
As experts in illuminated signs and neon signs Brisbane, we're ready to share our top tips and tricks to help you choose the right illuminated sign or illuminated letters for your business.
What are the Different Types of Illuminated Signs or Illuminated Letter Signage?
The term 'illuminated sign' is very general and encompasses a wide range of different types of lights and technologies which can all be used for electrical signage. The most common types of illuminated lights on the market, include:
LED illuminated signs. This is the most common form of illuminated sign, which uses LED lights to give the illuminating effect.
Neon illuminated signs. A good, cost-effective alternative to LED signs. When it comes to making an impact neon signs Brisbane are one of the most popular illuminated sign options.
Halo illuminated signs. These types of illuminated signs have the light fixed around the solid sign structure, creating a halo effect.
This is the best option if you want an indoors illuminated sign, and is usually tested to a high standard of electrical safety.
Illuminated Letter Signage. This is where the lettering or name of a business forms the basis of the sign with the lettering itself illuminated.
Your illuminated signs Brisbane specialist will design and manufacture the best neon or illuminated sign for your business, as well as install it. They should also be able to advise on any approvals you need or any restrictions that may be in place in your area.
Caring for Your Illuminated Sign
Once your illuminated sign is in place you may be wondering how to care and clean for it, and how it differs from any non-electrical form of signage. It is important that you clean your illuminated sign often to retain its brightness and effect, but do so in a specific way to ensure the longevity of your sign.
Disconnect the electric supply. It goes without saying that you should turn off your illuminated sign and disconnect it from any mains electric (if you can do so safely) before cleaning it to ensure you don't damage the sign or risk injury to yourself.
Get some warm, soapy water. Tepid, soapy water is best to clean an illuminated sign, wringing the cloth well before each application to ensure no excess water goes on the sign.
Dry with a cloth. It's important you dry the sign well before you turn it back on again, to prevent any damage occurring to the sign or electric supply.
For more information, check out https://procloudsignage.com.au/signage/illuminated-signs/