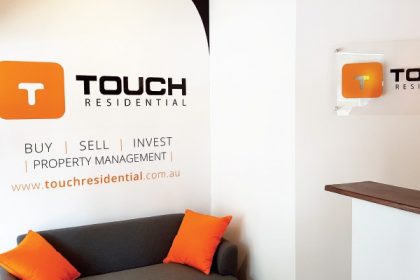 Picking the best commercial wallpaper for your business can be a daunting and confusing process, but not with these tips.
With commercial wallpaper you want to choose a professional business wallpaper service that understands the impression and image you want to portray to clients, customers or colleagues. You will want to select an expert in business wallpaper that will be able to advise on the best options for you and install it with minimal disruption to staff and customers alike.
A commercial wallpaper specialist will be able to provide advice on the most effective colour scheme and design for your brand and business. They will also provide guidance on the available styles and textures for your professional business wallpaper.
Here we will cover a few expert tips and tricks to consider when choosing the right commercial wallpaper for you and your business. We're here to help you reap the benefits of a professional, well-chosen commercial wallpaper.
What is Commercial Wallpaper?
You're probably wondering what the difference between regular wallpaper and commercial wallpaper is. Don't worry, the clue is kind of in the name. The products are very similar but commercial wallpaper tends to be ordered in bulk, so stockists genuinely take much larger orders for this type of supply. Additionally, commercial wallpaper tends to be made out of a more durable, and hard wearing material. Commercial wallpaper can often be made from vinyl material, which is stronger in the face of the increased wear and tear office spaces typically experience.
Many wallpaper designs you see for personal use also come in a commercial version, allowing you to choose one that fits your needs and design aesthetic. Customised wallpaper can also enable you to display your branding or messaging in a professional and impactful way.
What are the Benefits of Professional Business Wallpaper?
Choosing commercial wallpaper has a wide range of potential benefits, including:
Improving the professional appearance of your business space.
Gives you a chance to convey your commercial identity in a more personalised way. It's a way to express your personality.
Jazzes up older, or outdated office spaces.
Allows you to save money on a complete office redecoration or renovation.
The Different Types on the Market
There are two main types of commercial wallpaper on the market nowadays: sticker wallpaper and ordinary wallpaper. Sticker wallpaper is essentially a giant sticker for your walls, a form of self-adhesive wallpaper which can be applied more easily than the standard business wallpaper type which uses glue. Depending on the scale of the work and the money you have available, you can decide between whether sticker wallpaper or the standard type of business wallpaper is more suitable for you and your business.
Sticker wallpaper can be applied much quicker and may mean less disruption for you and your staff. It can also be easily removed, leaving no marks or damage to the walls, making it a great option for businesses that rent their space.
For more information, check out https://procloudsignage.com.au/signage/brisbane-wallpaper/