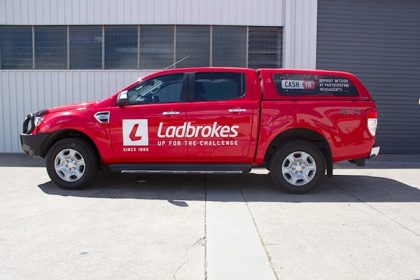 If you've been thinking about getting a car wrap or considering vinyl wrap car design options, then you've come to the right place.
Getting a car wrap is a popular marketing tactic employed by many businesses. It can be an incredibly cost-effective way to reach new audiences and market your business in a memorable and impactful way.
Here, your car wraps Brisbane experts, help you understand the essentials when it comes to car wrap options and choose the right vinyl car wraps for your business.
Car Wrap Basics
A car wrap, also known as a vinyl car wrap, is basically a layer or coating that is placed over the main bodywork of your car to give it a different aesthetic appearance. You can change the perceived texture of the car, the colour or the exterior design to suit your tastes. It goes without saying that this provides a huge opportunity to businesses who want to change the appearance of their car, but don't want to shell out hundreds, if not thousands, of dollars repainting or replacing their car.
While car wrap technology has been around since the mid-20th century, it has come a long way in terms of quality, customisation options, and affordability. Now, you can give your car a bright pink, or even a velvet appearance. If that's not your style, you can get a professional design that effectively advertises your business and contact information with a branded vinyl car wrap. However you want to change the external appearance of your car, you can do it using a vinyl car wrap.
Car Wrap Uses
These days your choice in car wrap and vinyl wrap car design options is only limited by your imagination. More importantly, with the right car wraps Brisbane expert on board, you can enjoy numerous benefits with your customised car wrap.
Here are some of the main uses or advantages of using car wrap:
Business advertisement. If you are involved in a business, you'll know the importance of getting your name out there. A car wrap can offer multiple sales possibilities by allowing you to print the logo, purpose and contact information of your company on your car and put it in front of new audiences. This will help you reach a much wider range of people, simply just by driving around in your daily life.
Exterior rejuvenation. If the paintwork on your car is looking a little worse for wear, a vinyl car wrap offers you the chance to have it looking brand new for less money than a new paint job or model.
Design enhancement. If your car just doesn't match the style or aesthetic that you want, vinyl car wraps offer you the chance to take it to the next level. If you want a symbol printed on the side, a new textured appearance on it or just some extra gloss, vehicle wraps are the right choice for you.
For more information, check out https://procloudsignage.com.au/printing/car-wraps-brisbane/