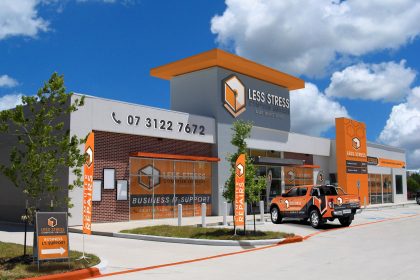 Find the right signage Brisbane North business can sometimes be overwhelming. You have many choices and may not know how to pick the perfect one for the job. Here's some tips on how to find the right signage Brisbane provider that suits your requirements.
Factors in Choosing the Best Signage Brisbane North Specialist
There are several factors to consider when looking for a provider of new signage for your business. Whether it is for a marketing campaign, car wrapping a fleet of vehicles, or stickers, you need to have the right partner that can deliver quality products.
Below are some factors to help you choose the right signage company:
1. Specialised Signage Brisbane North Provider
You should avoid companies that don't specialise in signage. You should hire professionals that have extensive experience in signage and will help you reach your target audience.
A specialised company will handle all aspects of your signage from design to printing and installation. That way you would only deal with one business instead of going to various companies for your display requirements.
You should look at the type of products they have to offer. Some companies may not offer some types of signage you need for your business. Make sure you take your time to pick the right one.
2. Type of Materials
Signage companies use different types of materials for their products. Some of the common materials used in the industry include plastic, metal, and carbon fibre.
The material used can be subjective and you can choose one that you think fits your budget and needs. A good company will provide you with a wide range of materials, but will also advise on the right material for your needs and the location of the signage.
3. Experience in the Business
Experience is something that money can't buy. Several details and aspects go into making signage. It is important for the provider to have an in-depth understanding of the best practices in the industry, instead of employing a company that is still learning as it goes.
4. Durability of Products
When it comes to displays and signage, you want to work with a company that uses high quality products and material. You should look for products that can withstand daily use, especially when installed outdoors.
5. Portfolio
Most reputable signage Brisbane North companies have an online presence. You can easily browse through their portfolio of work to get a sense of their production values and quality standards.
You should also look at reviews from previous customers to get a feel for how the company deals with its clients.
If you're looking for a reliable signage Brisbane North provider contact Procloud Signage today.